Connect with Family and Friends
Do you, a family member, or friend, LOVE the classic jazz standards of the 1920's-1940's?
Connect with your loved ones and share the gift of music with a one-of-a-kind, personal online concert!!!  
"A fun way of bringing family together, beautiful music, plus friends - creative and open." --Marty W.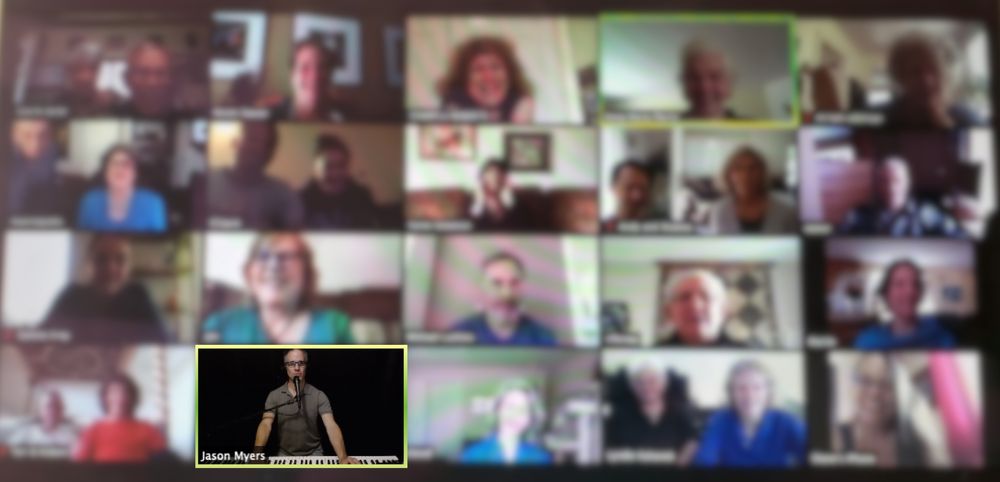 Brighten their day and enjoy live music together featuring classic jazz standards from the 1920's - 1940's from composers such as: 
George Gershwin, 
Cole Porter, 
Hoagy Carmichael, 
Johnny Mercer, 
Irving Berlin, 
Duke Ellington, and more. 
A unique personalized gift for the holidays, birthday,
"My friend Daryl and I just arranged for a surprise birthday on-line music fest for our dear friend Kathy. She was in seventh heaven!
Jason is both an amazing piano player and the most relaxed gracious host we could imagine.
Truly a wonderful shared experience and memorable birthday for all."  --Lisa C. 
"Thank you so much for making Arthur's birthday so social and special!! You were delightful!! 
A truly one-of-a-kind birthday event!!" --Keven S.
anniversary, or, just to get in touch and re-connect. 
 "Jason played a live online gig for my family. It was so cool to enjoy his music with family members of all ages and from many locations. We poured our drinks, whipped up our hors d'oeuvres, logged on to Jason's "virtual nightclub" (broadcast live from his "Sequestered Studios") and Jason delivered an hour-long concert par excellence. He chatted with us, introduced songs with fascinating details about the composers and the music, and told some personal anecdotes from his extensive career as a virtuoso jazz pianist.
Very fun evening!" --Bill S.
 Fill out the form below and I'll be in touch to schedule it!