"Seems Like Old Times"
Since 2005, Jason Myers has been bringing his "Seems Like Times" music program to retirement communities and health care facilities with consistent rave reviews.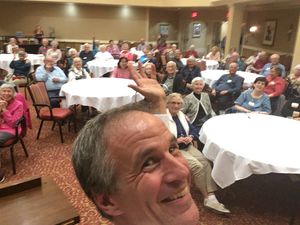 "The "Seems Like Old Times" show has a quality to it reminiscent of the the Sinatra days and your residents will adore the trip down memory lane!  It's not the same old songs and has a fresh feel to it!"
--Oakmont of Chino Hills, Chino Hills, CA
"Montecito senior community fondly calls Jason Myers one of our favorite entertainers!  At the end of each show he reminisces with our residents and goes above and beyond as an entertainer to speak with everyone.  Residents always request to have Jason come back and look forward to seeing him on our calendar again and again!" 
--Oakmont of Montecito, Concord, CA
 "Awesome!  Jason Myers definitely feels his music in a way that many do not!  Seniors love his mastery of the songs that they grew up with!  Astounding in every sense of the word!"
--Magnolia Glen Senior Living, Raleigh, NC
A concert setting featuring favorites from the 1920's through the 1940's and beyond, with commentary about the songs and composers like George Gershwin, Hoagy Carmichael, Johnny Mercer, Cole Porter, and Irving Berlin to name a few.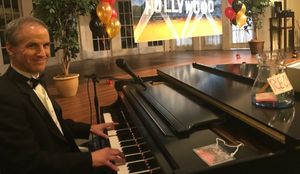 "Jason Myers is the favorite of entertainers at Drake Terrace.  He is not only talented with an amazing repertoire of songs, he is engaging, friendly, and consistently achieves rave reviews."
-- Drake Terrace, San Rafael, CA
"Jason Myers played a fantastic set for the Residents at Terraces at San Joaquin Gardens.  Jason's choice of songs was perfect and his commentary on each song made it that much more special. We can't wait to have Jason back to our community." 
--Terraces at San Joaquin Gardens, Fresno, CA
"Jason embraced the residents with his very caring nature and beautiful selection of music.  They welcome excellence in entertainment and Jason rose to the occasion!  I highly recommend Jason Myers."
                                                  --Casa De Manana, San Diego, CA
Or, a more casual setting with background music for a happy hour, party, or marketing event.
"Jason Myers is the best cocktail music entertainment around -- since 2012, he has entertained monthly at our First Friday Happy Hours and residents continue to be delighted by his fresh take on the music of their favorite decades."
--Piedmont Gardens, Oakland, CA
"Wow! Jason Myers is a hit - his playing is divine and his repertoire is unsurpassed. He performs at our monthly birthday parties by special request and our residents LOVE him!"    
--The Sequoias, San Francisco, CA
"Our residents enjoyed the GREAT piano playing by Jason and also the interaction he had with them during his performance."
--Valencia Terrace, Corona, CA
"Jason Myers is always a delight to hear and is enthusiastically enjoyed by our residents!"
--Smith Ranch Homes, San Rafael, CA
For Memory Care, the program is specifically designed with songs that will knowingly engage the residents.
"Let me just say that I found him to be one of the best performers we have ever had here at Villagio.  In addition to being a talented musician, Jason was able to keep the residents enthusiastic and engaged throughout his performance.  His song choices were spot on and there was lots of clapping and toe tapping!!!" 
--Oakmont of Villagio, Brea, CA
"I was amazed how he managed to engage each resident at their own level.  It was unanimous: the residents want Jason back every month!"
--The Heritage, San Francisco, CA
"Jason Myers really makes our residents' day!"
--Aegis of San Rafael, San Rafael, CA